Safeguarding and Child Protection in St. Bride's Primary School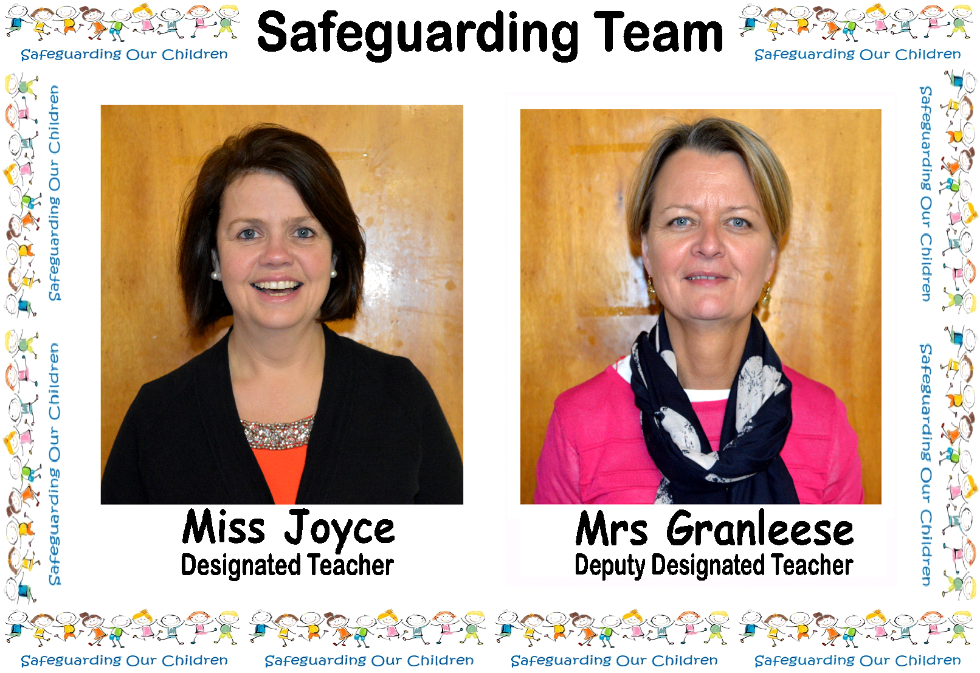 Dear Parents/ Carers
In St. Bride's Primary School Safeguarding and Child Protection is of paramount importance.
It is essential that the pupils in our school feel safe, secure and free from emotional and physical harm and they understand that their concerns will be listened to sympathetically and approriate action taken. The children are taught in school how to raise concerns.
We hope that this web page informs parents or carers of policies and procedures relating to the protection of children at risk.
The photographs introduce the members of St. Bride's Safeguarding Team who are fully trained, approachable and who will work effectively with you when you raise a concern.The names of relevant members of the Board of Governors are also included.
The flow diagram indicates concisely how to raise a concern.
The school has and implements fully the attached Safeguarding Policy which reflects the guidance of the Department of Education. ( We are aware that the Safeguarding and Child Protection Policy is a key component part of the full Pastoral Care & Positive Behaviour Policy. However, to ease reference we have attached below solely the Safe Guarding and Child Protection Policy.
St. Bride's Primary School & Nursery Unit, in line with best safeguarding practice and advice, will fully participate in Operation Encompass, an early intervention partnership between the PSNI and Schools, aimed at supporting children who are victims of, or witnesses to, incidents of domestic violence.
It is a very simple idea, but one that will help us to support and protect vulnerable children.
When the PSNI attend an incident of domestic violence where a pupil of St Bride's is present, they will inform the school's Safeguarding Lead (Designated Teacher for Child Protection), Miss Joyce, at the start of the next school day. This information is shared in the strictest confidence and school staff are only told on a need-to-know basis.
Following any notification from the PSNI, St. Bride's Primary School staff will then provide immediate support to any child who has been the victim of, or witness to, domestic abuse. We recognise that when children witness or are victims of domestic abuse in the home, this is a highly traumatic experience for them. By taking part in Operation Encompass, we can provide tailored and compassionate support to our pupils, in line with our Catholic school ethos and building upon our existing full commitment to best practice child safeguarding.
If you have a concern about the safety or welfare of a child, even if there is uncertainty, no matter how small your concern, please contact the school. Your concern will be dealt with in a professional manner. It is always better to be safe than sorry. Remember your information could be the missing piece in the jigsaw.

Please help us to keep all in our school community safe.
St.Bride's Safeguarding Team.
St Bride's Primary School, 36 Derryvolgie Avenue,
Belfast, Co. Antrim, N. Ireland BT9 6FP
Tel: 028 90381700 | Fax: 028 90683440
&nsbp;
&nsbp;