Open Enrolment Information Sessions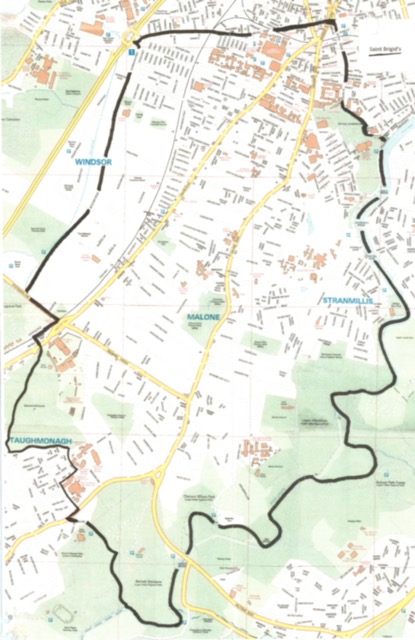 Open Enrolment for 2024-25
Families, we appreciate and welcome your interest in our school.
The process for applying for a place in either our Nursery Unit or Primary One classes requires you to make an online application through the Education Authority's Open Enrolment Portal which opens in early January and closes at the end of the month.
To support you in making an application, we are hosting an Open Enrolment Information Session for prospective Nursery applicants and prospective Primary One applicants.
St. Bride's P.S and Nursery Unit Open Morning Friday the 5th of January 2024 at 10-11am Derryvolgie Hall, Derryvolgie Avenue. Principal's address at 10.15am.
Copies of our Admissions Criteria and a School Prospectus will be available at both sessions, after which time, they will be added to our school website and available by hard copy upon request to the school office.
Admissions Criteria are also posted on the Education Authority's website.
Admissions Criteria change annually in line with the latest guidance to schools. You may wish to look at previous admissions criteria for 2023-24 listed below as a rough guideline.
A map of the Parish Boundaries is also included. If you are having difficulty viewing the boundaries of the parish please scroll down and look at the attached PDF.
If you are in any doubt as to whether or not you reside in the parish, please feel free to phone the school office for clarification.
If you are applying for a place in P2-P7 classes, please complete an AP1 Form, available to download from the Education Authority Website.
Please note that verifying documentation for children such as Birth Certificate, Proof of Primary Residential Address etc will be required.
If you have any queries about the process please contact our school office staff by email or telephone.
Email: info@stbrides.belfast.ni.sch.uk
Telephone: 02890 381700
Thank you.
Please view a taster video of life in St Bride's by clicking on the link below:
https://drive.google.com/file/d/1O8FuZFpORNvK4rMMizuqtfYtP2tKqrDp/view?usp=share_link
St Bride's Primary School Virtual Open Day
St Bride's Primary School, 36 Derryvolgie Avenue,
Belfast, Co. Antrim, N. Ireland BT9 6FP
Tel: 028 90381700 | Fax: 028 90683440
&nsbp;
&nsbp;