Principal's Greeting
Céad Míle Fáilte! Bula! Witaj! Croeso! Bienvenue! Bem-vindo! Welkom!
Just some of the ways you will receive a very warm welcome to
St Bride's Primary School & Nursery Unit, Belfast.
This website aims to give you a little taste of the high standards and extraordinary menu of opportunity and achievement the children and families of St Bride's school community enjoy and experience daily.
St. Bride's is a loving, caring, diverse, inclusive and welcoming, family-oriented school where the whole school community shares a common goal - to do the very best by every child. The Staff and I welcome your interest in our school and are conscious of the trust you place in us by choosing to enrol your child to our care.
We firmly believe that children's education should be engaging, life enhancing and should foster in them a strong sense of self-confidence.
"Attainment for all within a happy, safe, caring Catholic environment"
We recognise that it is only when School and Home are working in close partnership that a child's best interests are served. As a Catholic school, we aim to establish and foster Christian values, whilst respecting the traditions and cultures of all. We have established positive and strong links with St Brigid's Parish and delight in working in close partnership with parents and the local and wider school community. 
Every child in St Bride's is treated as a precious gift from God and we work hard to support the development of each child's whole personality and talents, sharing with the home a connection in faith through shared family values, prayer, deed and example.
St Bride's Primary School has a long history of meeting and serving the needs of children in South Belfast.
The original school was opened in 1902 and moved to our present site in 1974. Since then, the school's reputation and popularity has grown to the extent that we now occupy and operate across two school sites on Derryvolgie Avenue and the adjacent, Windsor Avenue. We have two full-time Nursery classes and four classes in Years 1 - 7, bringing enrolment to around 870 pupils.
With the growth in our school population, the Department of Education recently announced a School Enhancement Programme for St Bride's. This means that it has been agreed to upgrade and modernise some of our school facilities to better accommodate and meet the modern-day needs of our pupils. The planned works will result in the demolition of eight classrooms on the existing Derryvolgie Avenue site, to be replaced by a new eight classroom block and ancillary accommodation within a single-storey extension on our Windsor Avenue site. In addition, a new one-way traffic system and set-down area at Windsor Avenue, incorporating substantial landscaping improvements such as new lawns, trees and children's play areas, has been carefully embedded into the design to improve the flow of traffic around our school at peak times. 
Exciting times ahead!
Whilst no website could capture the true St Bride's experience, this window into St Bride's is intended to help you learn more about the life and work of our school, our values and curriculum, our policies and ethos and to share with you a taster of the magic and belonging that comes with being a member of this truly special, child-centred, vibrant school.
In choosing St Bride's for your family, my wish for you is that this coming, and every future, year will be a healthy, happy and successful one.
Kind regards,
Ms Cathy Hunter
Principal
A warm welcome to St Bride's!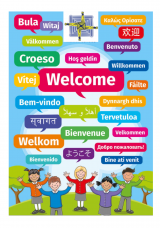 Upcoming Events
Tue, 5 Dec 2023
P3 Nativity Play (Audience Parents P3McN and P3McS) (13.15 - 1.55 pm Derryvolgie Hall )
Wed, 6 Dec 2023
Yr3 Nativity Play (Audience P3McM & P3KS) (13.15 - 1.55 pm Derryvolgie Hall)
Thu, 7 Dec 2023
P2 Nativity PLay ( Audience P2OP & P2McI (13.15 - 1.55 pm Derryvolgie Hall)
Fri, 8 Dec 2023
Feast Day Mass for Yr4-7 (9.30am St. Brigid's Church )
Yr2 Nativity Play ( Audience P2KM & P2COH) (13.15 - 1.55 pm Derryvolgie Hall)
Mon, 11 Dec 2023
P1 Nativity Play ( Audience P1NC & P1JT) (13.15 - 1.55 pm Derryvolgie Hall)
Tue, 12 Dec 2023
P1 Nativity Play Audience (P1JF & P1MW) (13.15 - 1.55 pm Derryvolgie Hall)
Wed, 13 Dec 2023
P4 Nativity Play ( Audience P4McIlroy & McCloskey/Lundy) ) (14.15-15.00 Derryvolgie Hall. )
Thu, 14 Dec 2023
P4 Nativity Play ( Audience Parents of P4Murphy & P4McDermott ) (14.15-15.00 Derryvolgie Hall )
Fri, 15 Dec 2023
Yr 5-7 Carol Service (1.30pm St. Brigid's Church )
Wed, 20 Dec 2023
Christmas Jumper Day (Cancer Fund for Children )
Orchestra Christmas Recital (13.45-14.45 Ashleigh Hall )
Thu, 21 Dec 2023
Non Uniform Day (School closed at 11.45am)
Nut Free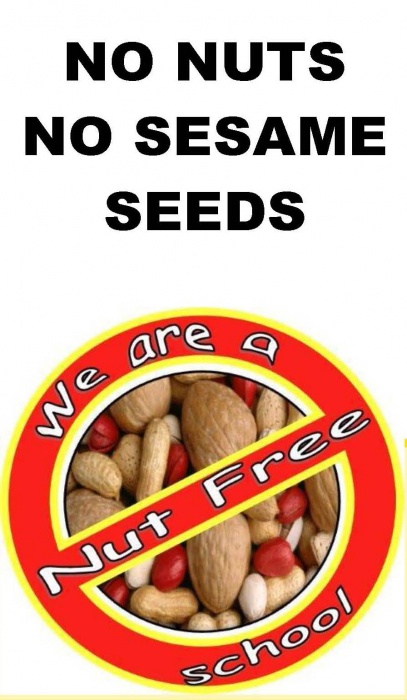 St. Vincent De Paul
SVDP are here to provide financial support to families in St. Bride's PS. It is a totally confidential service. Should you need assistance with heat, food, electricity or other difficulties including long term sickness, please see attached information.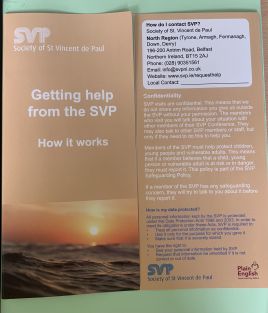 St Bride's Primary School, 36 Derryvolgie Avenue,
Belfast, Co. Antrim, N. Ireland BT9 6FP
Tel: 028 90381700 | Fax: 028 90683440
&nsbp;
&nsbp;