A Message from the Principal
Welcome to our website. It is designed to bring you up-todate with life in St Bride's. I hope you enjoy browsing the articles, videos and pictures.
St Bride's P.S. is one of the largest primary schools in the Catholic Maintained sector. There are four classes in each year group, occupying two sites and is situated in South Belfast. The current enrolment is 870 including a two unit full time Nursery for 52 pupils. The school caters primarily for pupils from St Brigid's Parish...
Upcoming Events
Mon, 19th Nov 2018
School Closed - Staff Development- Parent Teacher Meetings
Thu, 22nd Nov 2018
Flu Vaccination FS/KS1
Sun, 25th Nov 2018
Christmas Fare 2pm- 5pm
Thu, 29th Nov 2018
Open Day (2.20pm-3.30pm)
Wed, 5th Dec 2018
Year 1 Christmas Concert (1.15pm)
Thu, 6th Dec 2018
Year 2 Christmas Concert (1.15pm)
Tue, 11th Dec 2018
Year 3 Christmas Concert (1.15pm)
Notices
Holiday List 2018 - 2019
Our Holiday List for 2018 - 2019 has been posted in the Parent's Section of our website.
Nut Free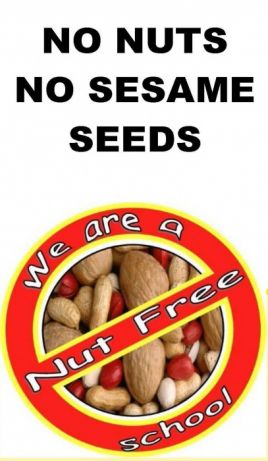 St Bride's Primary School, 36 Derryvolgie Avenue,
Belfast, Co. Antrim, N. Ireland BT9 6FP
Tel: 028 90381700 | Fax: 028 90683440
&nsbp;
&nsbp;